Bronze English Bulldog Sculpture | Yale Georgia Mascot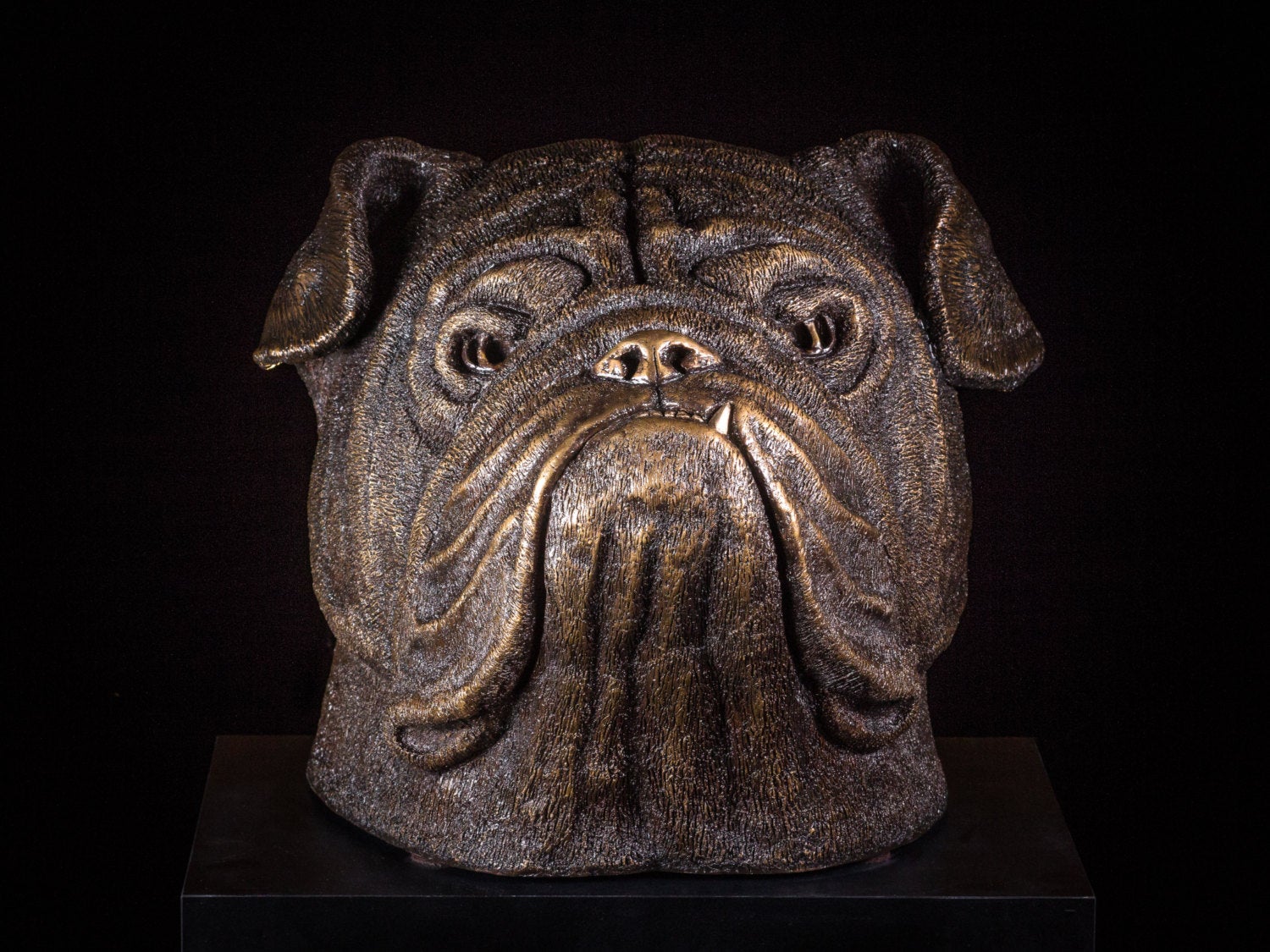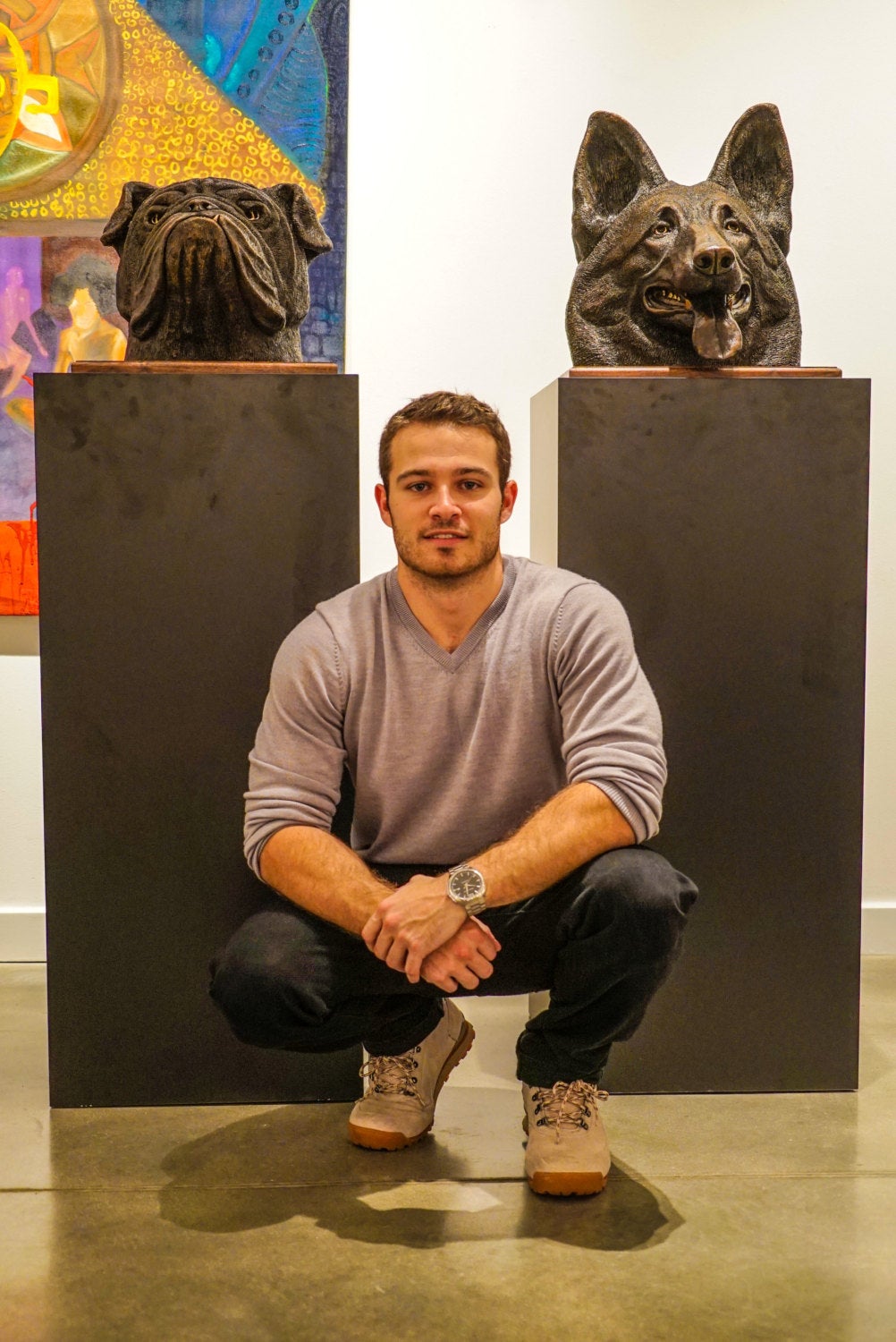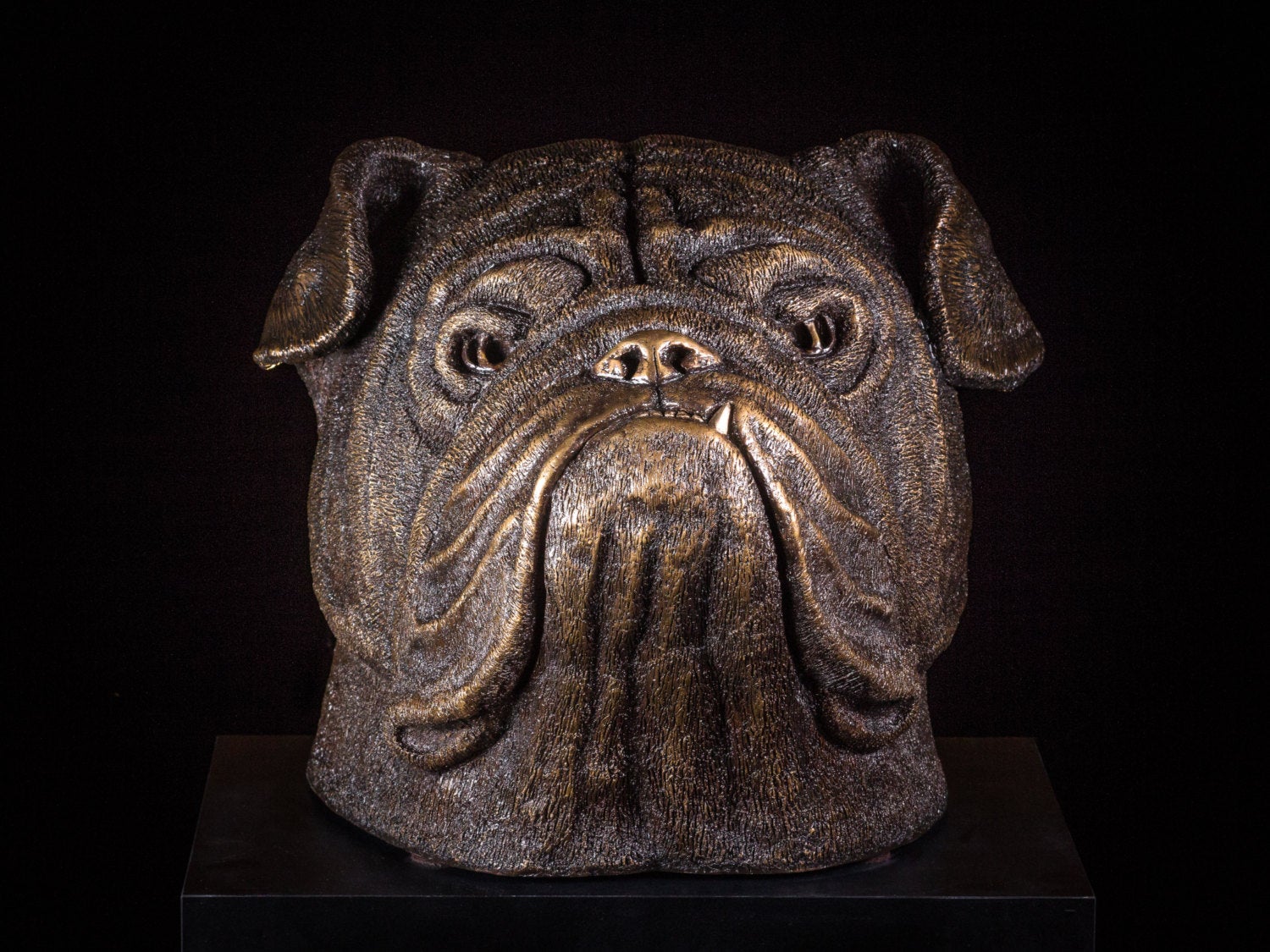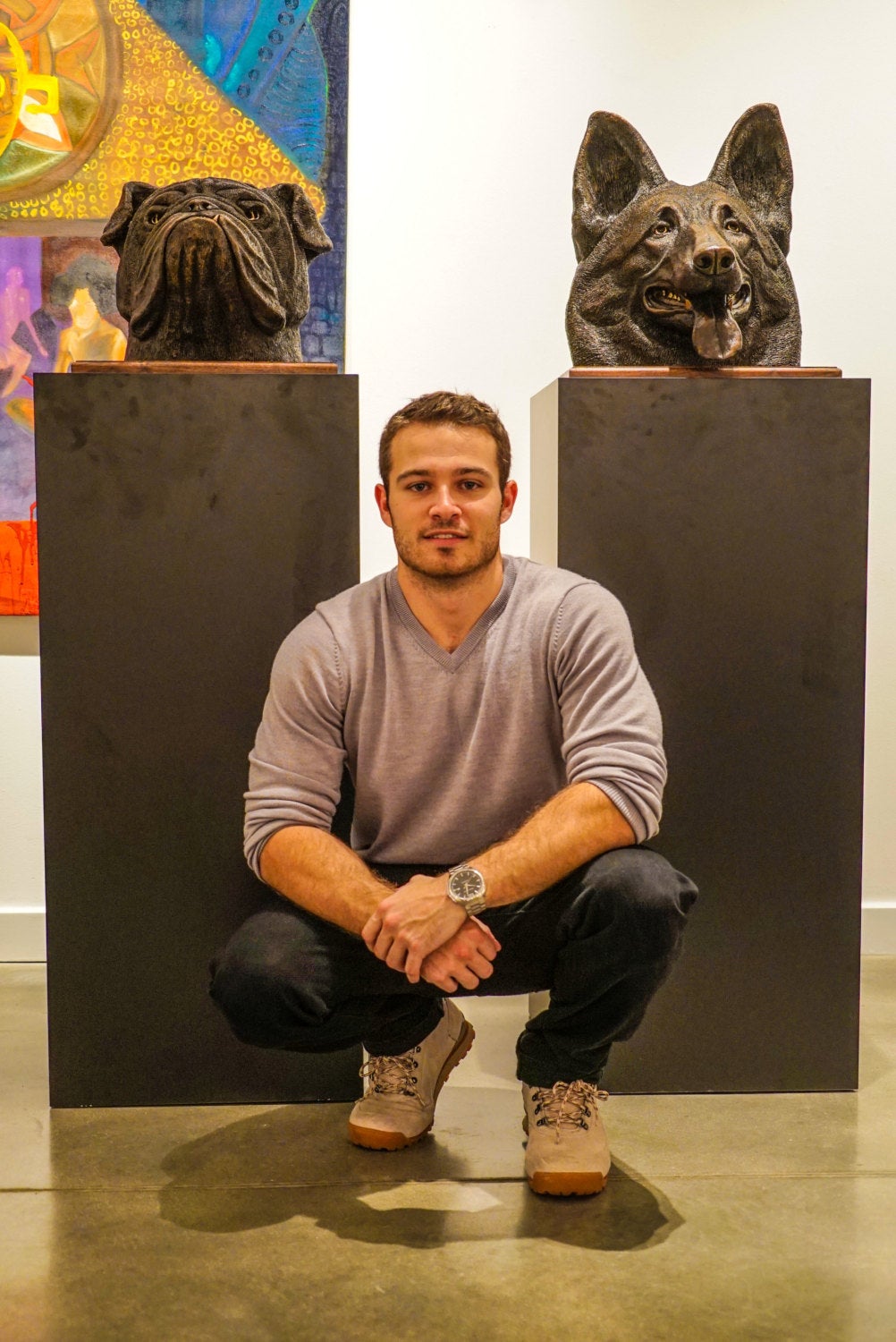 Bronze English Bulldog Sculpture | Yale Georgia Mascot
Made in the likeness of Yale's Georgia mascot, this life-sized English Bulldog was casted at the Alchemy Arts Foundry in Utah.

Very limited edition and the highest quality possible 100% hot cast bronze. This piece was featured at Art Basel Miami 2015.

This sculpture comes mounted on a thick dark walnut stained base and weighs around 25 pounds.

Dimensions are 12" high x 13" deep x 11" wide (inches).